Wholesale

Everything about wholesale shopping is better with Proxy. Seriously.
We're all about selection, quality, and convenience. Our gym wholesale program allows us to provide the necessary products, from holds to hardware, to you directly at a lower cost than retail. From our in-house manufacturing to our storefront, Proxy Climbing bridges the gap between top-notch hold brands and climbing gyms of all sizes. We've got over 100 sets in stock for immediate shipping. Forget the spreadsheet, share your cart with the setting family, and get a visual reminder of what you've already ordered.
Create An Account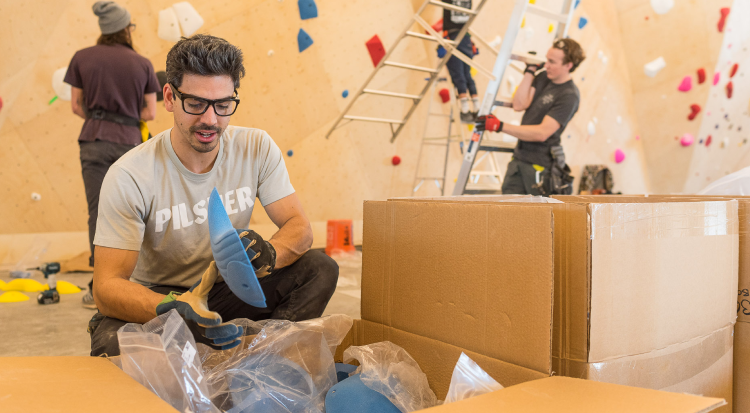 Why do wholesale with Proxy?
Discover sets with ease: are you an analytic shopper? A visual browsing bruiser? No matter how you like to shop, we make it simple. Stay on top of new shapes and shop visually by the latest series, or shop analytically through our bulk order matrix.
Working with Proxy is never a hassle: forgo early wrinkles from the frustrations of lousy invoicing. With our no-hassle wholesale invoicing, you and your accounting department automatically receive detailed invoices on each and every order.
Share your cart with anyone: Get your dream order approved by your local credit card overlord by sharing your cart with them for review. Use the Cart Snapshot to generate a link so they can see everything you've added, down to the last bolt.
Meet your new best friend, our bulk ordering matrix.
No more paper spreadsheets - with your Proxy account, the Bulk Ordering Matrix makes every step of adding to your hold supply beyond brilliant.
Experience it for yourself.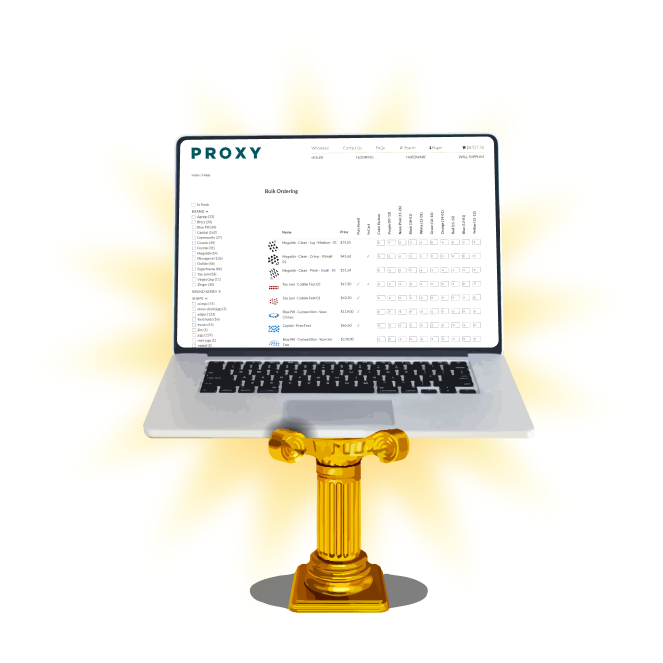 Shop just how you like: sort sets by newest, by popularity, or by brand
Quickly add multiple quantities, colors, and sets from one page
Check for previously purchased sets - the more you've ordered, the more useful it is
Check for sets already in your cart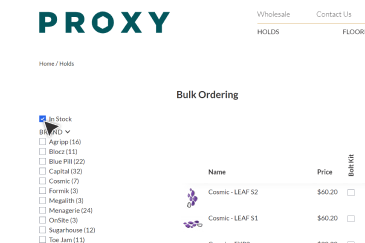 Get what you need quickly! View in-stock options easily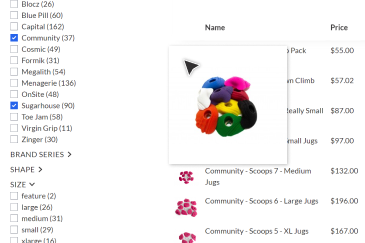 Powerful filtering to easily find what you're looking for: open and close the categories you're interested in
Image detail on hover from the Matrix page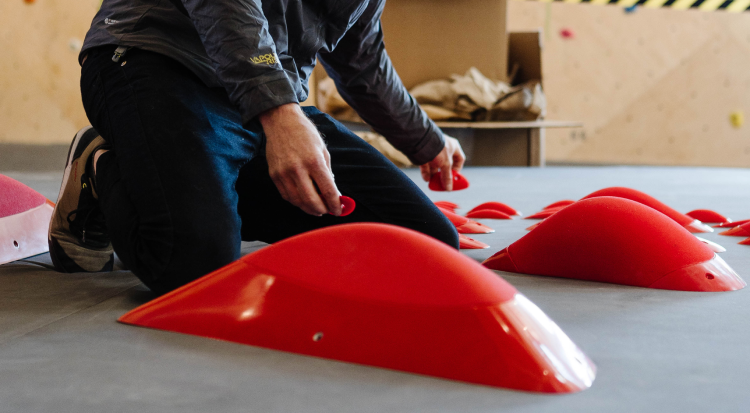 It's better on the Proxy side of the fence.
Grip greatness without the wait: We don't slow down for anything! We're like the Keanu Reeves of hold production, always keeping the Proxy bus at 80mph - without the threat of death, of course. Ditch the traditional manufacturing waiting period and peek at our in-stock sets. Sets we don't have on hand are poured custom for you and have an unbeatable average turnaround time of three weeks.
Any friend of Vertical Solutions is a friend of ours: We offer a hold credit to anyone who purchases walls or floors through our sister company, Vertical Solutions. User your square footage credits directly on anything available on our site.
Order confidently with the powerful cart analytics.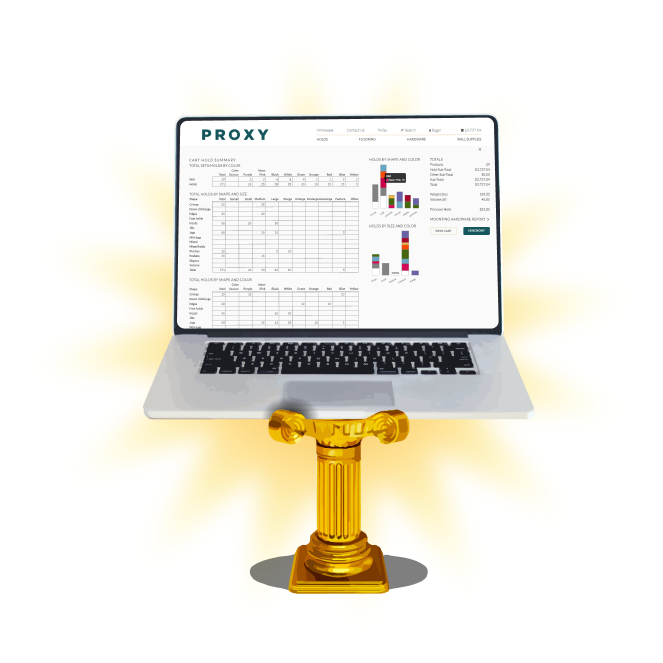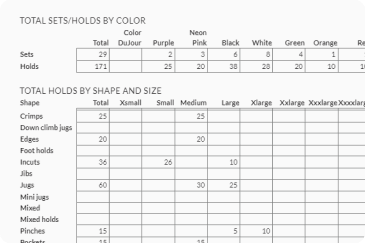 Summaries of set and individual hold quantities, by shapes, size and color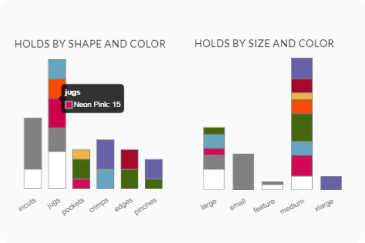 Visual charts showing color by shape and size in your cart
Sort within your cart by brand, color, shape, and size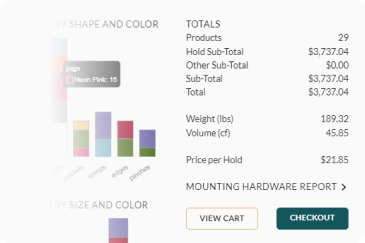 Price, weight, and price-per-hold totals
Hardware report recommending needed bolts for your new sets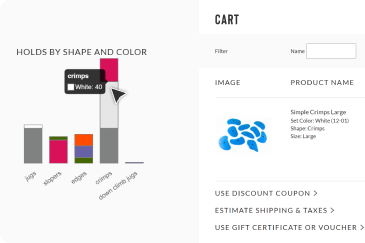 Click on any category on any of the charts to see those specific items sorted within your cart